Ekphrasis – Richard Burton as Becket
Ekphrasis: (n.) the use of detailed description of a work of visual art as a literary device.
A few months ago, a dear writer friend introduced me to the concept of Ekphrasis – using art as the inspiration for a piece of writing. During an El Paso Writer's League meeting, I had the opportunity to view five art pieces and write a short piece about them.
Yvonne Collins – my friend – is an artist as well as a writer, and she created each of these art pieces, some for fun and some for commission. I'm pleased to share her art with you as well as the words they inspired.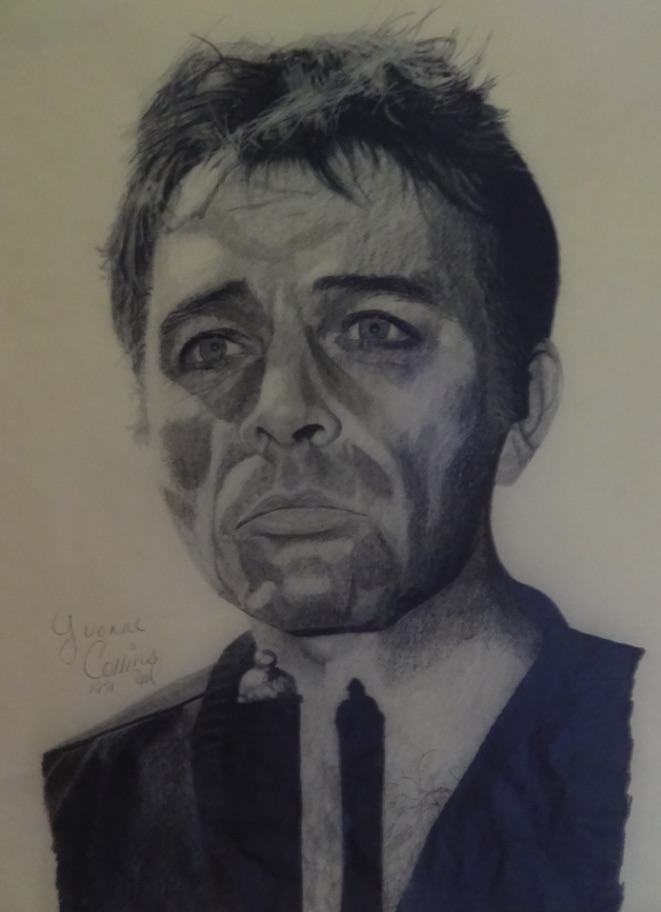 This is a sketch of Richard Burton (1925-1984) in his portrayal of Becket. I confess, I had no idea who Richard Burton was, but apparently, he was a Welsh actor best known for his Shakespearean roles. He starred in the 1964 movie Becket, playing Thomas Becket, the Archbishop of Canterbury.
Looking at this portrait, I was inspired to write this piece:
Hollow eyes, sunken cheeks, down-turned lips, tousled hair … Hallmark features of a man wrestling with sorrow. Haunted. Looking, but not seeing. In his mind's eye is the image of the person, the moment, the memory that haunts him. He is holding on, but only just. Sorrow, sadness, suffering, pain …
And yet … hope. A man still strong, still standing. Resolute. Facing his ghosts – confronting them head on.
He may never heal, but he will carry on.